Corporate Social Responsibility
Shepherds take a serious approach to Corporate Social Responsibility (CSR).
Our aim is to address the needs of our customers, the community and our employees. To us CSR provides frameworks for successful enterprise that is harmonious with our surroundings.
We believe CSR must be sustainable - remaining a fundamental part of business regardless of changing fortunes
Our statement of principles for key CSR areas are:

Health & Safety

Health & Safety are integral parts of Shepherds in house management system. It is the company's goal to minimise health & safety risks to employees, the public, and our customers.

Environment Policy

We believe that good environmental practice is an integral part of how we run our business. We will therefore manage our impact on the environment, set targets, measure and continuously improve our performance. We will regularly monitor, review and report our progress on these issues.

Human Resources

Shepherds are committed to inclusion, diversity and avoiding any form of discrimination. We believe in promoting a working environment free from any harassment. We encourage a learning environment to enable employees to realise their full potential.

Quality Assurance / Compliance

Shepherds have created a Quality Assurance Policy which allows us to work in close co-operation with customers, suppliers and sub-contractors to provide the right quality work and service, on time in full. We actively seek customer feedback and use this as a format for continuous assessment and improvement.

Vulnerable Road Users

Our vehicles share the roads with many other road users, some of whom are at far greater risk than others. We recognise that some of these road users may warrant special consideration and greater vigilance in order to protect their safety and wellbeing. We aim to avoid all collisions involving other road users and have identified the significant risks involving transport activities (including the safety of vulnerable road uses) and have put in place procedures to reduce these risks. Owing to the variable factors involved no single measure is enough to completely ensure safety.
Shepherd Distribution support Bluebell Wood Childrens Hospice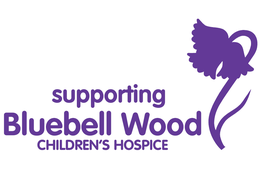 The charity offers care and support to sick children; along with many other forms of support which include:-
Residential stays in the hospice, where a child can be looked after and mum and dad can have a break too
Day care services
Help in families" own homes
Accompanying families to hospital visits
Looking after brothers and sisters
Friendship, and a helping hand whenever it is needed
For a better insight into Shepherds why not take a look at our Gallery section.