Close Up News
Shepherd Distribution's New Micraflow Aerobody DAF 18t LF55 250hp Trucks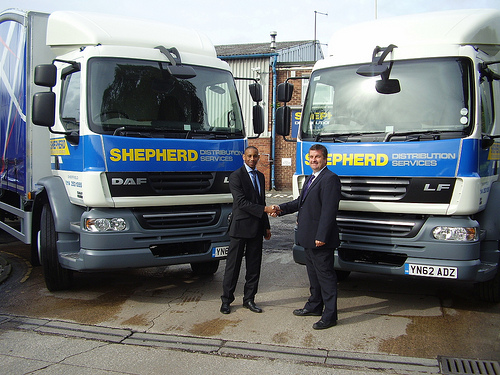 Paul Moorby – Shepherd's Head of Operations (pictured right) takes receipt of the new vehicles from Ellwyn Thompson of Chatfield's.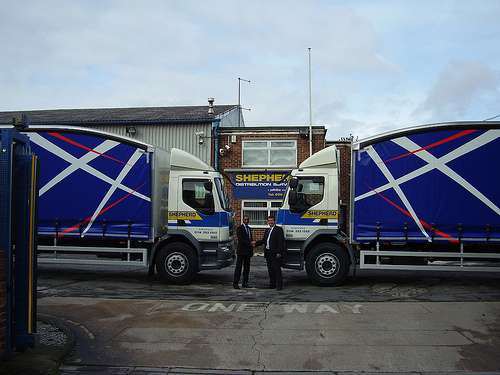 Incorporates the latest in roof mounted load restraint system that future proof them against more stringent VOSA / HSE demands.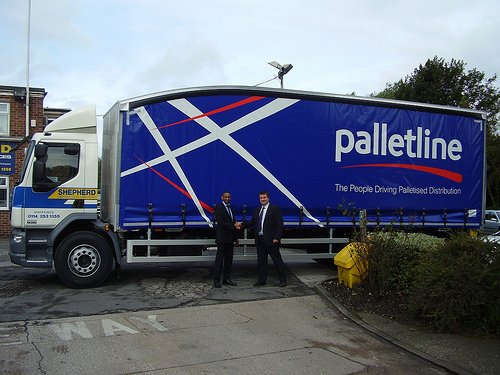 Greater fuel efficiency and increased pallet capacity (2 extra - from 14 pallets to 16 pallets).

For a better insight into Shepherds why not take a look at our Gallery section.